PATH PLANNING COMMITTEE
Pocket Parks subcommittee reports
November 13, 2011 – Pocket Parks subcommittee walkabout
Present: Colleen, Jay, Chris, David, Chewie (had to leave after first hour), Susanna
Notes by Susanna & Susanna also took photos of all the areas we visited and discussed. The photos are referenced in the notes.
Purpose of meeting – we're looking for places where booths have been removed, unused spaces, & currently used spaces that could be re-designated as pocket parks.
The following notes list the spots we visited and discussed.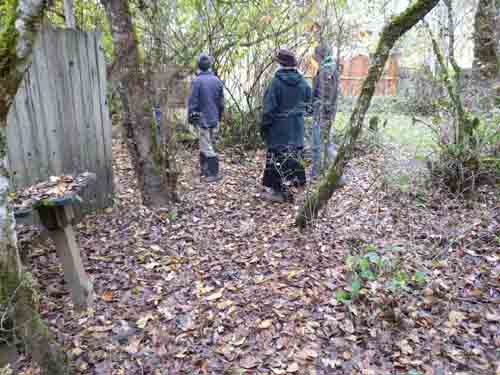 photo 0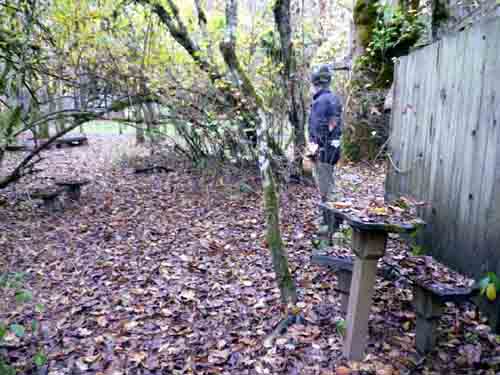 photo 1
Photos 0, 1: Between Dana's Cheesecake and Blue Moon Stage sound booth is a tucked away eating area that could be enhanced & opened up by trimming back the Ninebark. Behind this spot is a backstage area called the "Green Room" which is used by performers. A pipe that drains a toilet hand washing station into Colleen's camp was noted.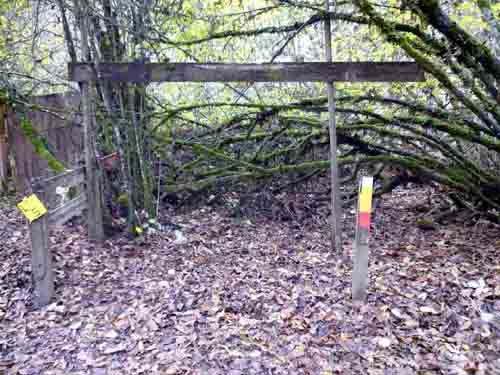 photo 2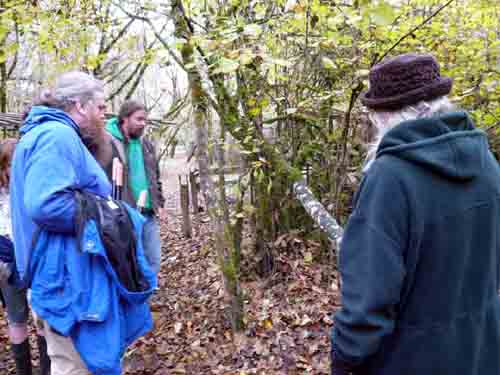 photo 3
Photos 2, 3: Across from Booth L60 (Rising Moon) a suggestion was made to move recycling (L5) to the right into an existing small green space & place benches where current recycling is. It was noted that this is one of the narrowest passages on the path.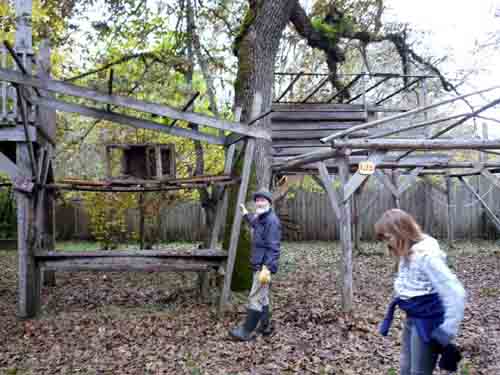 photo 4
Photo 4: Booths L69 & L73 are crowding a large tree that grows between them. Such specimen trees could be designed around so as to leave them accessible and in clear line of sight to our public guests.
photo 5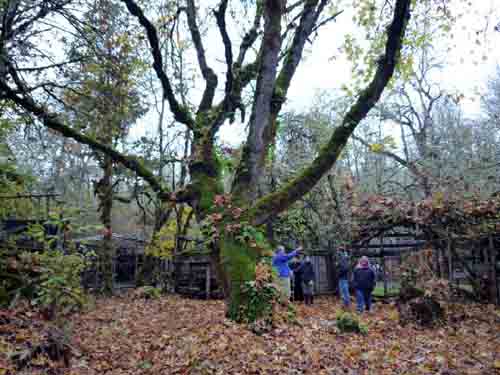 photo 6
Photos 5, 6: In the camping space behind Booth #86 is a large and scenic Bigleaf Maple. The area under the tree is clear of brush. The idea turning this into park space was discussed.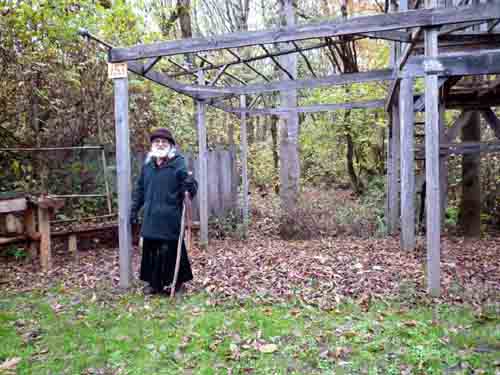 photo 7
Energy Park next to solar shower – a suggestion was made to connect this area to main path, emerging at Booth #153. Photo 7.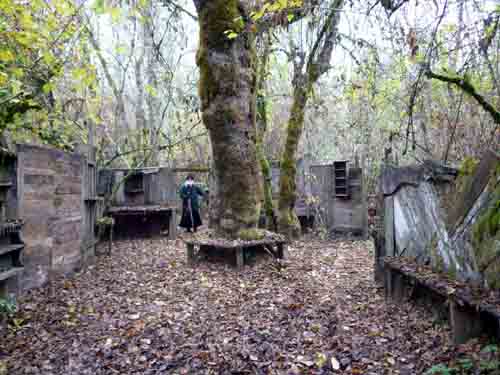 photo 8
Photo 8: Booth #63 – wonderful example of booth designing around specimen tree, incorporating tree into booth space while leaving it unobstructed for everyone to enjoy. A suggestion was made for a FFN article featuring this example and advocating for tree awareness in design and construction.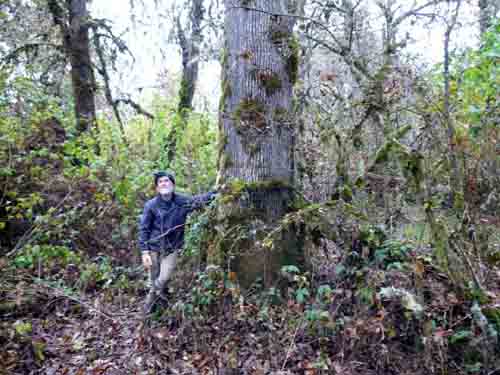 photo 9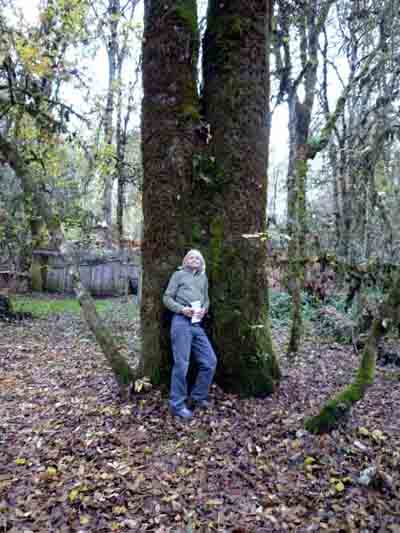 photo 10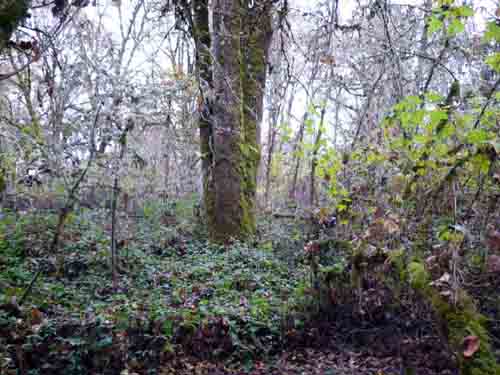 photo 11
Photos 9, 10, 11: The new loop area has some large scenic heritage trees. Apparently these are in the midst of camping areas. The idea of designing paths and public areas around feature trees was discussed. A huge tree dominates the area behind Booth #002 and Phoenix Rising. A park here would make a great eating area.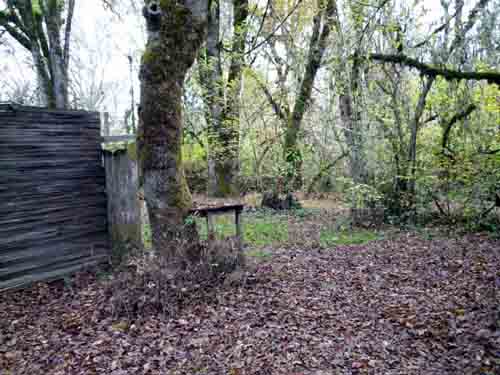 photo 12
photo 13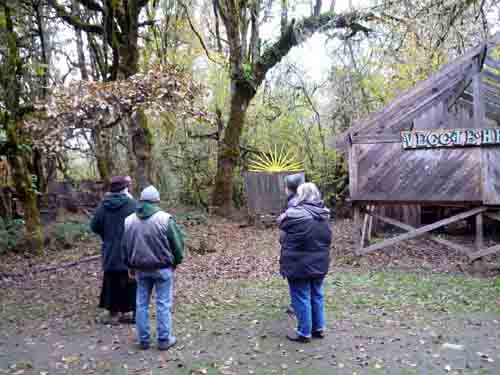 photo 14
Photos 12, 13, 14: An alternative entry way to kid's area by the "sing for your supper" stage between Phoenix Rising (booth #11) and Veggie Heaven (booth #23) was proposed. This could lead to the huge tree which would serve as centerpiece of park.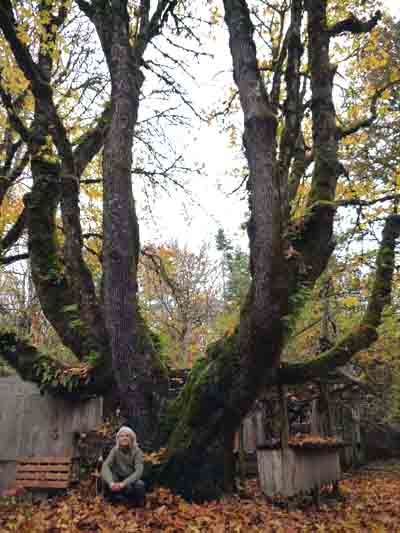 photo 15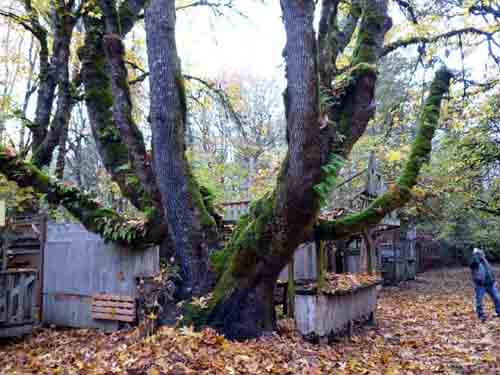 photo 16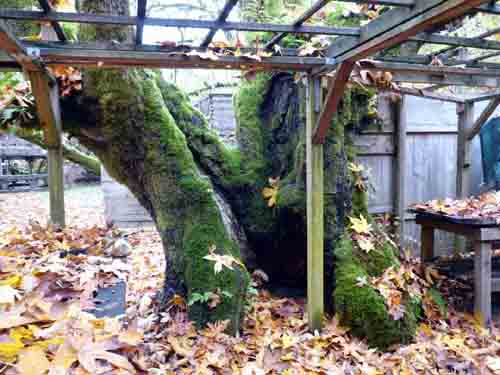 photo 17
Photos 15, 16, 17: Amazing heritage tree between Booth #193 (Family Homesteader) and Booth #191. This tree is obstructed by these two booths during the fair.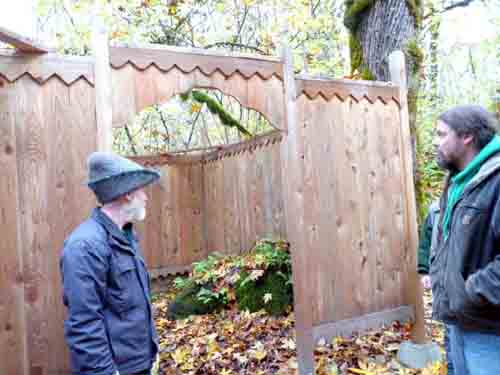 photo 18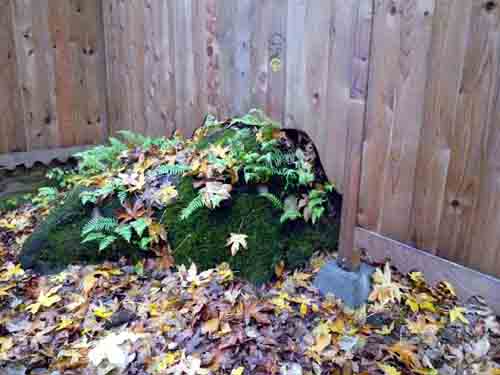 photo 19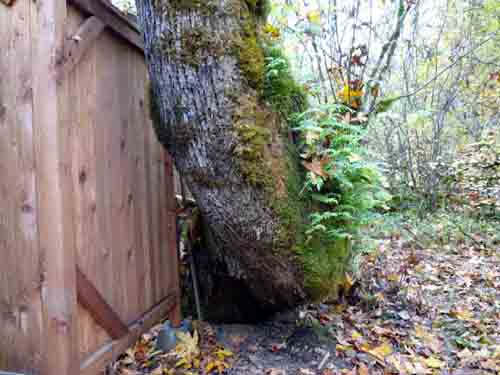 photo 20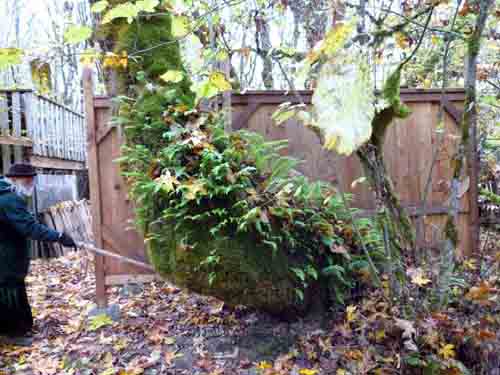 photo 21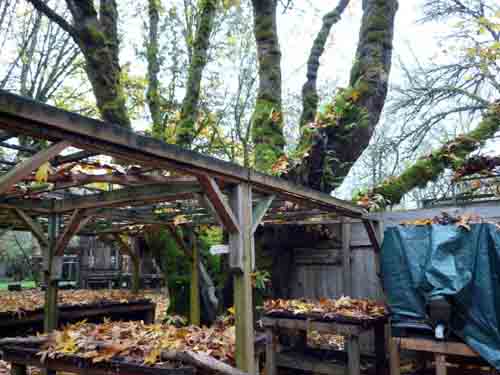 photo 22
Photos 18, 19, 20, 21, 22: Behind Booth #193 is much construction obscuring another outstanding tree.
The path between Cart de Frisco and Liberty Coffee across the way gets clogged with lines of customers. If food booths moved back from the path or built at an angle from the path such lineup jams could be mitigated.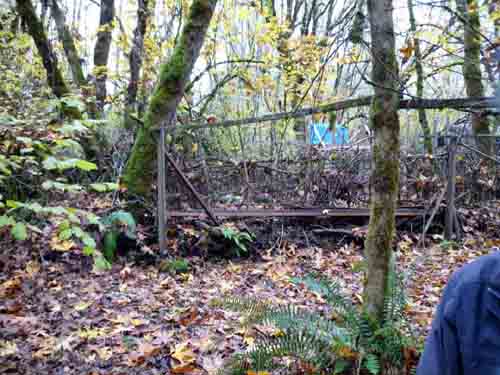 photo 23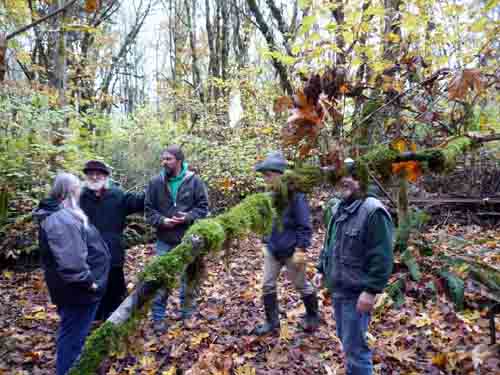 photo 24
Photos 23, 24: A path was suggested from the Community Village Tipi site to E. 13 th behind the booth occupied by the artist Newman (different Newman than the maskmaker). This would be next to existing smoking area park.
After 3 hours, we decided to call it a day. We did not cover the entire fair and plan to do this again.